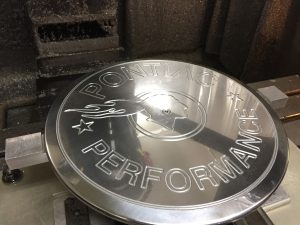 $

299.00
Add to cart
These are our TIP Logo Pontiac Powerbillet aluminum air cleaners.  Billet Specialties air cleaners feature CNC-machined 6061-T6 billet aluminum components and a gorgeous, polished finish.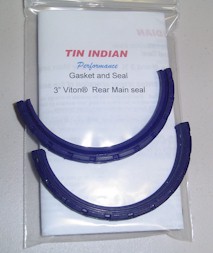 $

32.95
Add to cart
 3″ Tin Indian Performance Pontiac Viton® rear main seal.  TIP-RM300
These seals are specifically designed for the traditional Pontiac block and they fit both stock and aftermarket MR-1 Pontiac blocks. The seals are made of Viton® and are far superior to the factory rope seal. They are the single most reliable way to control oil in a Pontiac engine.  This product is a direct replacement for the conventional rope style seals in Pontiacs which are prone to leak over time.  Our seals are made and designed by Pontiac Engine Builders and are the clear choice when you want the absolute best in oil control when rebuilding your Pontiac engine.
TIP Dragster Performance for 2016
- We Did it AGAIN!!! #1 qualifier in the 2016 KRE Quick 16 7.11 at 187 mph in Q2 @ Norwalk