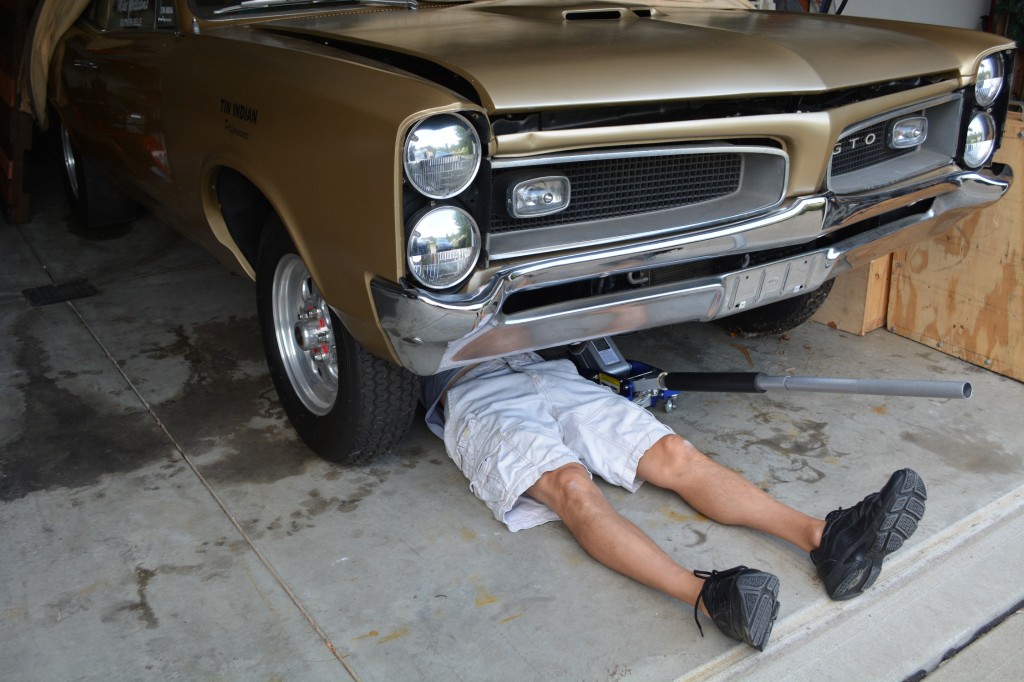 With the recent cold snap here in Ohio we thought it would be a good time to remind everyone to winterize their race cars and hot rods. There are many different schools of thought on what to do and what is most important. Here are a few of the items we choose to do on our Pontiacs.
 We put a gas stabilizer in all of our street driven cars.  We add the appropriate amount of stabilizer per the manufacturer and then we let the vehicle run for at least 5 minutes to make sure the stabilizer is run through the cars fuel system.  For our race cars, we drain the fuel out of the tank as well as drain the fuel from the carburetor bowls.
 We remove our batteries from all of our Pontiacs and put them in the basement.  We have had good luck doing this and we feel this extends our battery life.
With the large cam lifts and big spring pressures we run in our 1100 + horsepower engine in our TIP Digger, we like to remove our rocker arms and take all of the tension off of our valve springs.  Please note:  We like to do this on a lot of our solid roller, big lift setups.  Normally we do not bother doing this on a hyd cam setup; however, it would not hurt if you did do it.

Check your cooling system – It gets pretty cold here in Ohio so we try to setup our cooling system to be good to -34 deg F.  We do not run antifreeze during the racing season in the car, so this is a very important thing for us.  We completely drain the cooling system and add antifreeze to the system.  We have heard many stories from people who have not done this in a timely manner and they have cracked their blocks .