This is Fred's 1965 GTO and pictures just do not do this car justice. This is one of the nicest GTOs I have ever seen. Fred contacted us in October 2007 and he had a very specific game plan in mind. He wanted everything to look as stock as possible and upgrade certain areas of the engine that would benefit from using better parts. He wanted to maintain streetability but have a strong running car as well. The 389 was bored and honed to fit the Ross custom dished pistons. The original heads were used and some light porting and chamber cleaning was done. We also used our complete line of Tin Indian Performance gaskets and seals in the build. A Crower flat tapped hydraulic cam was use with matching crower lifters. The engine made a best of 332 HP and 399 ft lbs for torque. As much as I tried to talk Fred into putting a set of headers on the car he just would not buckle! With a better intake and headers Fred's engine has the potential to make even better power than it did on the dyno.
Below is some information about the car and the build from Fred Wrenn himself.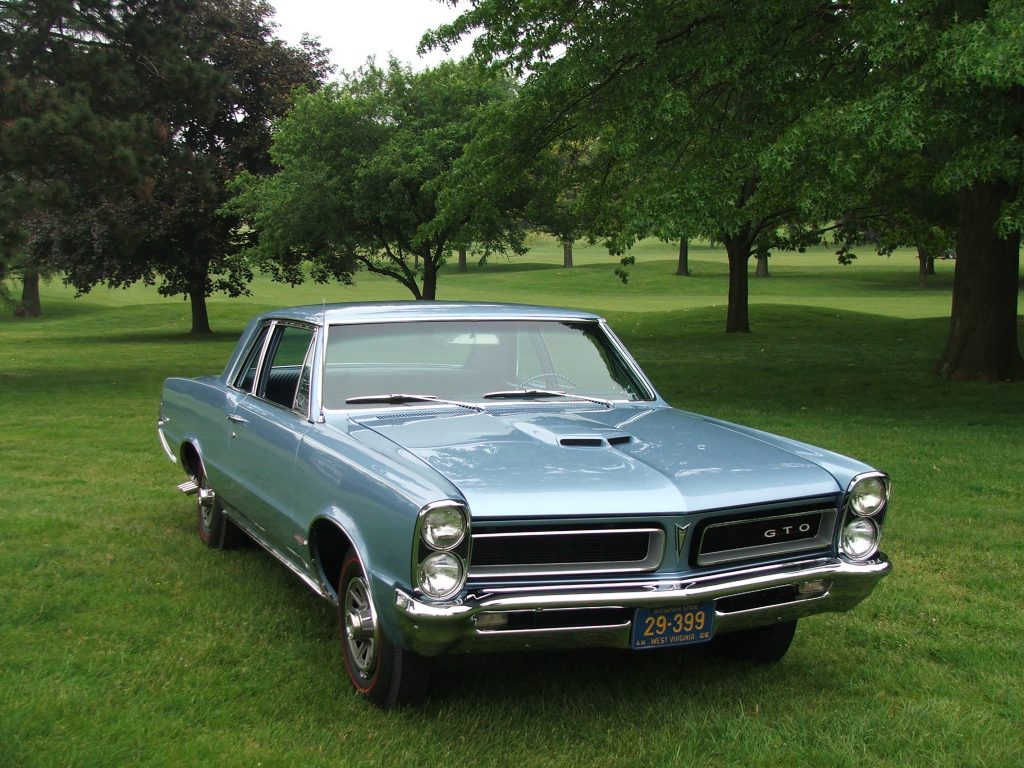 I ordered this car on April 12, 1965 from Park Pontiac in Charleston , WV . I still have the original order form.
In addition to having a single owner, there are probably very few 1965 GTO Post Coupes in existence today outfitted exactly like this one: 4-speed manual transmission, single 4bbl carburetor, air conditioned, manual steering, power brakes, AM radio, 3.23:1 Posi-traction rear axle. It wasn't a drag strip champ, but boy was it fast!
The car was a daily driver until the winter of 1977-78 when it was garaged with 60,000 + miles. Family responsibilities, job demands, a lack of money, and a lack of a large garage prevented the much needed restoration. Thanks to a caring family and a knowledgeable son-in-law, I was connected to Murphy's Classic Restorations of Dover, Ohio in 2008 to do the frame-off restoration.
An important element of the restoration was the engine. I wanted to keep the outside appearance as original as possible, but wanted to maintain the same horsepower with pump gas. Also, I wanted to have the engine gone through by a reputable Pontiac engine builder. After reading horror stories on the internet on botched engine rebuilds, I chose Kevin Swaney at Tin Indian Performance to do the work because he was located near Dover , had a reputation for building strong Pontiac racing engines, and was willing to rebuild the engine within the parameters I specified. The engine retained stock exhaust manifolds, and the origin al AFB carburetor. However it has a more radical cam, new valves and valve train, pistons, oil pump, and electronic ignition, Compression ratio is now approximately 9.5:1 but the horsepower is at its origin al level as measured on a dyno. The engine runs strong on pump gas with no signs of detonation. It also sounds great!!!!
K.Fred Wrenn
Charle ston , WV
April 3, 2009