Mike Roxbury came to use wanting to build a strong reliable power plant for his 1977 Trans Am.   Mike wanted to use a Kauffman Performance MR-1 aftermarket block for the foundation of his build.  With all of the delays and challenges that 2020 brought us, we decided to do a custom Firebird Tin Indian Performance logo for Mike's Billet-TEK valve covers.   Mike was only looking for 500 horse and we more than filled that requirement!  Before we shipped the engine out we did de-tune the combo a bit to make sure his '77 TA stayed in 1 piece.  Should be a fun ride when he gets the car complete!
The engine uses the following components:
Kauffman Performance MR-1 Pontiac block

4.155 bore
Eagle 4.25″ stroke crank
BONE STOCK

85 cc KRE D Port heads

Edelbrock Performer RPM intake manifold
Eagle 6.8 rods w/ full floating pins
Moroso Oil pan
Melling Oil pump with

TIP SD-Oil plate

installed
Total Seal Rings file fit
Federal Mogul Rod and Main bearings
KB Piston netting 10.5 to 1 compression to run pump gas
Druabond Cam bearings
Trend Pushrods
Custom Ground Tin Indian Performance Hyd Roller Camshaft
Lunati Hydraulic Roller Lifters
Custom Firebird / Tin Indian Performance Billet-TEK valve covers
Tin Indian Performance Complete Gasket Set with

TIP-RM300 Viton ® rear main seal

Cometic head gaskets
MSD Ready Run Billet Distributor
Taylor Wires
PRW stainless roller rockers
NGK FR5 Spark Plugs
ARP Head Bolts
Flowkooker Water Pump
KRE Timing Cover
Pro Race Balancer
Pro Systems HP1000 cfm 4150 style carb
Tin Indian Performance 4150 to RPM 1″ spacer
Tin Indian Performance

Pontiac fuel pump blockoff kit

Engine balanced and blueprinted
Dyno Tuned before delivery
The engine makes 545.9 HP at 5500 rpm and 574.8 ft lbs of torque at 4300 rpm
545.9 horsepower 574.8 ft lbs of torque Dyno Sheet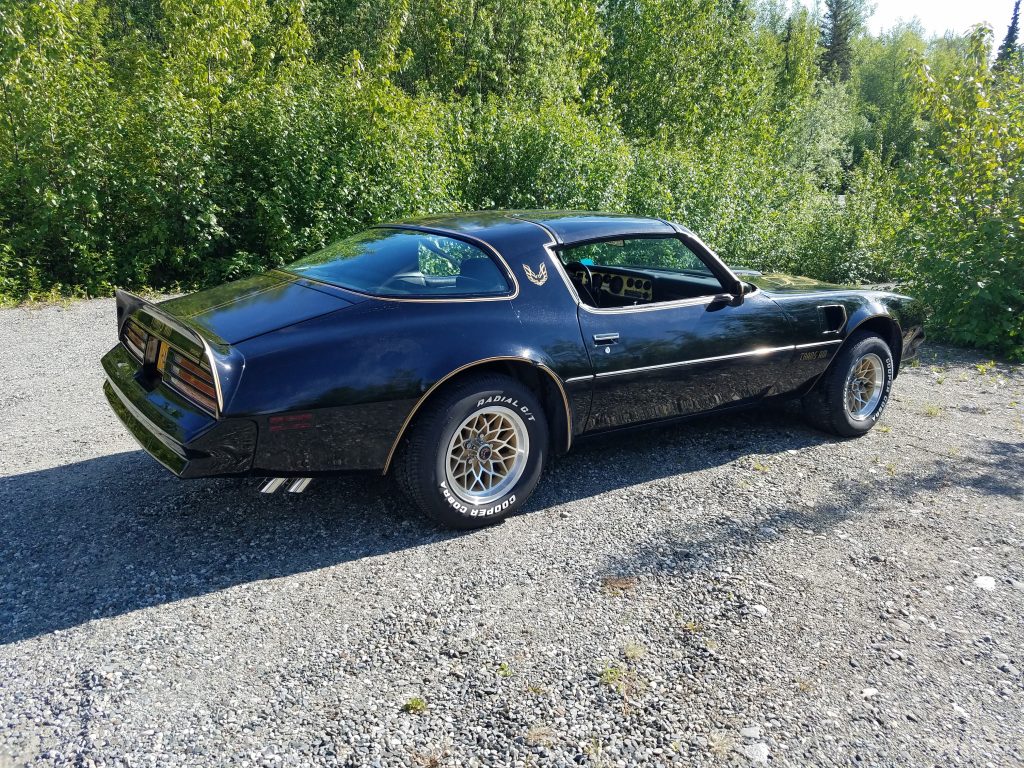 Mike's 1977 TA – Can't wait to see it with the new power plant!